Project Overview
Discover Sand Peace by FallingInSand
In an ever-evolving digital age, Sand Peace stands as a sanctuary of calm and introspection. This automatic Zen garden seamlessly blends timeless tradition with contemporary design, offering a piece of tranquility for any environment.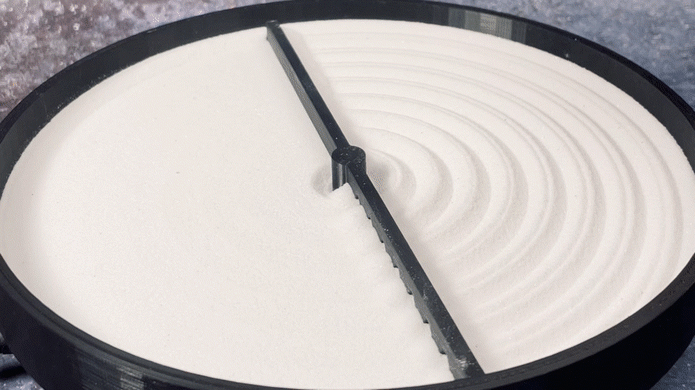 The Inspiration Behind Sand Peace
Every corner of our modern life brims with stimuli - notifications, deadlines, and constant connectivity. Sand Peace is our answer to this overstimulation, offering a respite and a tangible touchpoint to mindfulness and relaxation.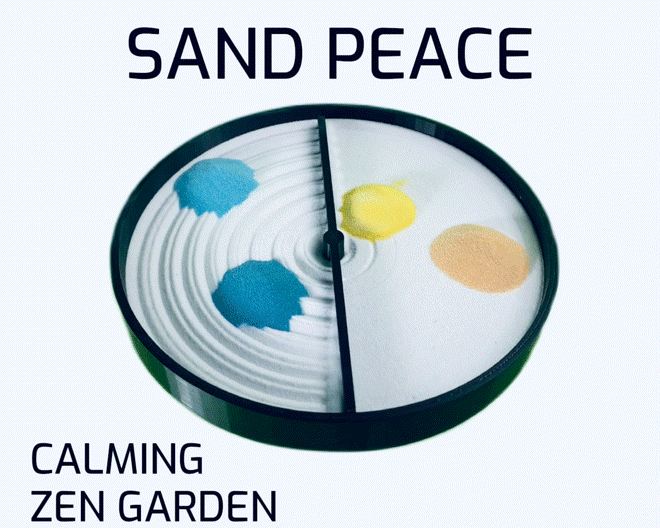 Features that Stand Out
Moment of Zen: More than just a decorative piece, Sand Peace serves as a daily meditation tool, promoting calm and present-moment awareness.
Mesmerizing Patterns: Watch in fascination as mesmerizing sand patterns offer a fresh visual experience with infinite cycle.
Speed Control Flexibility: Easily adjust the pace of the sand patterns with an intuitive speed control feature, allowing a tailored Zen experience from rapid movements to a slow, meditative flow.
Whisper-Quiet Operation: A silent motor ensures an undisturbed Zen experience, with only the gentle sound of shifting sand.
Sustainability at Heart: Crafted using eco-friendly materials, we ensure our commitment to the planet matches our commitment to your peace of mind.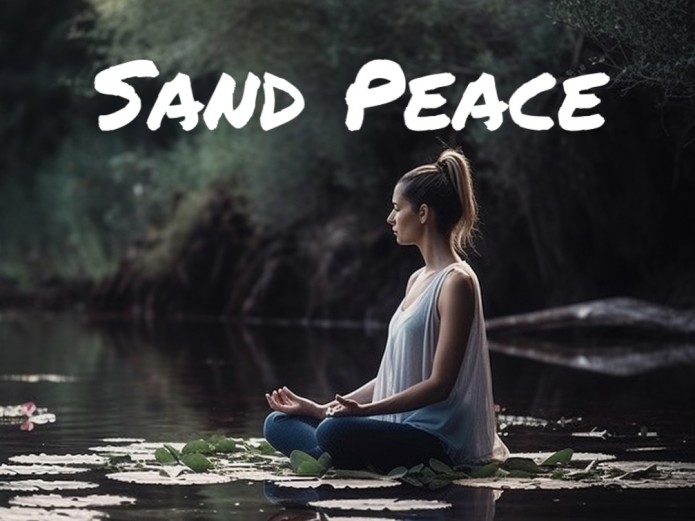 Supporter Tiers and Rewards
Super Early Bird:
Secure your Sand Peace at a special introductory rate.
Mindful Workspace Pack (5X Sand Peace Bundle):
Designed for businesses or group buyers. Avail discounts on bulk purchases.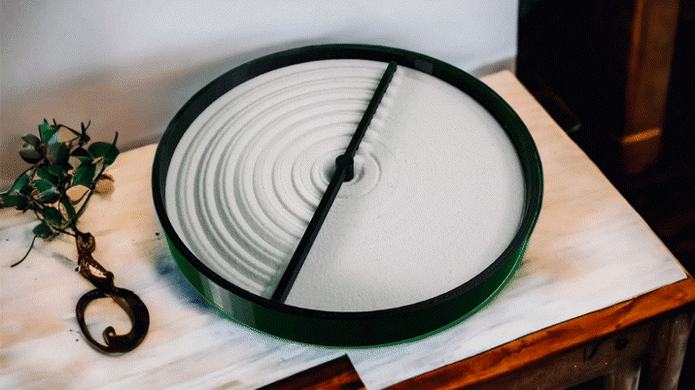 FallingInSand Team
The world's leading expert in sand artistry. With a massive community of over 3.3 million followers on TikTok and 200k enthusiasts on Instagram, FallingInSand has become a hallmark of tranquility and captivating visual experiences in the world of social media. Dive deeper into our journey and see our creations on https://www.instagram.com/fallinginsand  and http://tiktok.com/@fallinginsand
Shipping charges vary based on your country - approximately $15 U.S. and Canada, and $25 International.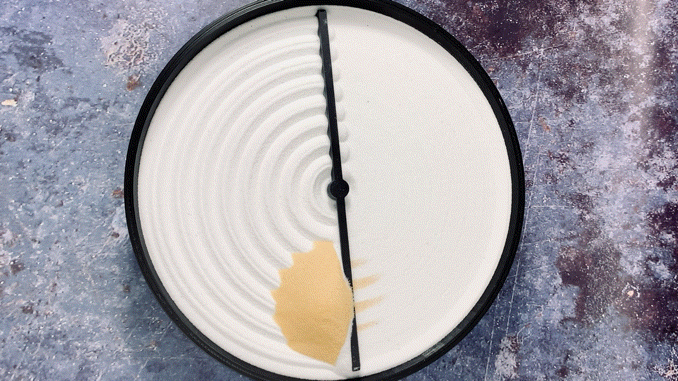 Be a Part of Our Vision
Supporting Sand Peace is more than just backing a product. It's a pledge towards a calmer, more mindful future. With your help, we can bring moments of Zen to countless desks, homes, and workspaces across the globe.
Embrace the serenity. Back Sand Peace today and champion a movement towards mindful living.